I recently found out that my company is in discussion to be bought out. I have a well-paid job position in my company and I feel that I have to update my resume. But I absolutely have no idea

how to make a good resume

. So

how to do a resume for a job

?
Resumes are perhaps one of the only things still held to high professional standards. So how to make the best resume? Creating a resume is a very important thing and requires detailed consideration. In this article, we gonna share tips for writing a resume with you. We provide an ultimate guide on how to write a professional resume, which is 100% converted to a call from HR. First of all, let's start with a resume for job application basics.


What is a Resume?
A resume is a document that summarizes a person's background, skills, and accomplishments.

What is a CV?
A CV (Curriculum vitae, which means "course of life") is a comprehensive document about a person's job experience and other qualifications. Your CV needs to be consistent and focused on the job in question. It should be updated on a regular basis as you gain more job, volunteer experiences, and any awards or special recognition.
What Is the Difference Between a Resume And a CV?
There are 3 main points that differ CV from the resume. It is the length, the purpose and the layout. So let's compare these documents:
Length – the length of the resume must be one-two pages. The length of the CV is not limited.
Purpose – the resume purpose is to highlight and put HR's mind to the

skill

s and experience, indicating all the key points for this job. The purpose of the CV is to show your achievements throughout all stages of your professional path: study, professional, scientific accomplishments. An employer who reads your CV wants to understand who you are, reveal your character and make conclusions about your future as a specialist.
Layout – in resume we use bulleted lists, underscores to pay attention to the most important in

format

ion. In CV we use bulleted lists rarely. Writing CV is like writing a story about your life.
And now, when we figured out with basics, let's go to making the best resume ever.
How to

Write

a Resume – Follow These Steps
Choose a proper resume

format

Create an attractive design 

Write

your resume introduction
Add your contact in

format

ion
Highlight your relevant work experience
Include an education section
List your

job skills for resume

Focus on your accomplishments
Complement your resume with a cover letter
Proofread before sending
Step 1: Choose a correct resume

format
There are four main types of resumes format:
Chronological resume lists your education and most recent work experiences first. The only situations in which the chronological is not practical is if you're just starting in your career, you have major gaps in your history, you frequently change jobs, or are changing careers.
Pros

: 
-You can emphasize a well known and respected organization or corporations
-This resume format is easier to review for the recruiter
Cons

: 
-It is a bad idea to use this format if you have large gaps in your career, too many positions, or too little experience
Combination resume documents your work history but emphasizes on your

skill

s. It is usually most practical if you've switched careers so frequently that your work history alone no longer represents your

skill

s.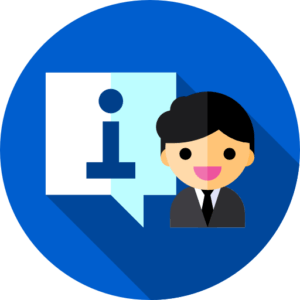 Advice

: 
Combined resume is the most effective resume that can apply to every goal. Such a resume is much appreciated by HRs, as it gives a more complete picture of the candidate.
Functional. This type of resume lists specific

skill

s related to the job. It can be more practical for the situations in which the chronological is not.
Pros

: 
-Focuses on main points (skills and achievements) according to the search resume objectives
-Does not emphasize the gaps between your jobs
Cons:
-It takes much more effort to write it
Targeted. Documents the

skill

s that are relevant to the specific job. This means that you will be editing it for every job that you apply to but if you're in any of the situations listed in chronological above, it may be well worth the effort.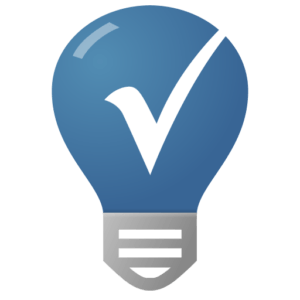 TIP

:
Please, note that if you will edit your resume very often you can risk making an error or typo; so always proofread your resume before sending it to an employer.
Step 2: Create an attractive design
Resume Design#1: Best Resume

Font

s
As far as font styles are concerned, something between serif (such as Times New Roman) and sans serif (such as Arial) is usually the most preferable font for resume. They need to be at least 11-point, though some are smaller than others.
Serif

Font

s
San Serif

Font

s
Times New Roman
Arial
Georgia
Helvetica
Caslon
Calibri
Garamond
Futura
Resume Design#2: Best Resume Layout
First, always use the left alignment since everything is read from left to right in western cultures. Margins can vary between 1/2-one inches. However, if you're in doubt, it's usually preferable to use one inch. Just watch that you don't make them too wide or it will look like you have too much empty space.
As far as the design is concerned, it pays to have a sense of the company's culture. Traditional companies, for example, don't usually take well to creative resumes. Creative companies, such as advertising and design, however, are often open to them. Just be careful not to make it look too busy. Would you want to read a busy resume?
Resume Design#3: Best resume

header
The resume header is perhaps the easiest part of your great resume. The important thing is not to overdo it. One example is to move your name in large bold letters to the right of your resume and put your contact information in a small line just below it. Another is to put your name at the top and your contact information in a column.

Resume Design#4: Use a Resume Builder
It's not necessary to create your resume from scratch. You can use free resume templates from a resume builder that you can find on different resume writing services, so you can focus only on resume writing.
Step 3:

Write

your resume introduction
Resume Introduction#1: Resume

Summary

  What is a Resume Summary?
A resume summary statement is a short block on the top of a resume that summarizes the person's professional skills. The purpose of the summary is to show what you can give to the organization and to describe your professional goals.
How to write a strong summary?
1. Share your qualification and make your experience fit the field or type of work as closely as possible
2. Write 2-3 professional skills that make you a good fit for the job
3. Write 2-3 high-value abilities that you have and that are relevant to the position
4. Describe a relevant education or special experience that other job candidates might not have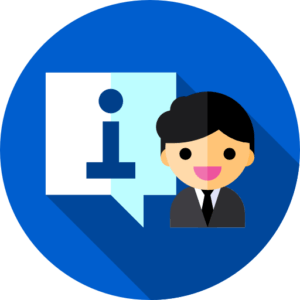 Advice

: 
Use the job description to help identify the areas of expertise and related experiences you have. Do not use the

word

s "I" or "My".
Resume Introduction#2: Career

Objective

  What is a Resume Objective?
Resume Objective is a part of a summary block of the resume that helps to make your message targeted and focused. This block is your chance to capture the attention of HR so you have to provide an argument why will you be successful in this job.
How to write a strong objective?
1. Describe the type of job or position you are looking for.
Example: To obtain a position as an IT Project Manager.
2. Identify the career field or industry in which you want to work.
Example: Seeking an entry‐level position in the IT industry
3. Identify the department or functional area within an organization.
Example: To obtain a position in the marketing department of a company
Step 4: Add your contact in

format

ion
Keep in mind that your contact information, which includes your name, address, phone number, email address and social network links, should be always at the top of your resume, despite which resume format you want to use.
It is not a secret that HRs actually use this section to screen inappropriate candidates. A lot of employers often use contacts to search for you on popular social networking sites to see what is posted about you.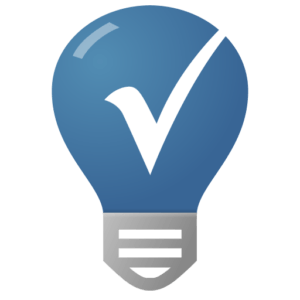 TIP:
Do not use an unprofessional email address, like [email protected]. Create a professional email like  [email protected].
Step 5: Highlight your relevant work experience
This is usually done for a chronological resume with your most recent experience first. You want to begin by listing the company, the company's city and state (or headquarters if it's online), and your job title. You want to use very strong action words as these show your strengths the most. Whatever you do, avoid using "I" statements and any other pronouns, spell out numbers under 10, and summarizing what your other companies do. Instead, summarize your duties.
Step 6: Include an education section
If you have a college degree, the best advice there is to mention just those and leave out your high school diploma or GED. Simply devote a section of your resume to "education" and list your schools, the dates that you graduated and your degrees. If you are still a student or a very recent graduate, it's also advisable to list your GPA. If you have received any special awards or honors, you need to list those as well.

Step 7: List your

skill

s
There are 2 types of skills for resume: hard skills and soft skills. Hard skills (technical skills) are those required to do the job, they can be defined as the specific knowledge that is learned through education or training. Soft skills, also sometimes referred to as emotional intelligence. It is personal habits that form how you work on your own and with others.
If the hard skills and experience are the same between candidates, the choice can fall on soft skills.
Hard

Skill

s List
Soft

Skill

s List
SEO/SEM marketing
Self-motivation
Database management
Time management
Network security
Multitasking
HTML/CSS
Creativity
Business Intelligence
Communication
UX / UI Design
Attention to details
Perl / Python / Ruby
Leadership
Foreign Languages
Empathy
Step 8: Focus on your accomplishments
Certifications are greatly attractive to hiring managers because they're a sign of your skills. However, don't confuse professional certificates, such as the American Red Cross with honors and awards, such as Employee of the Month at XYZ. You put the latter in a section devoted to your special honors and awards.
In this context, courses refer to classes for which you received a certification, such as OSHA for CPR. It does not mean list your individual college courses.
Step 9: Complement your resume with CV
A CV (Curriculum vitae) is a document that you send with a resume to provide more information about your skills, experience and education. It provides comprehensive information on why you are appropriate for the job you want to apply.
Your cover letter gives you a capability to connect with an employer on a deeper level than your resume does.
Please look at the template of CV with explanations:

Step 10: Proofread before sending
Perhaps, many people make this mistake. Again, resumes full of typos and grammatical errors don't get a second glance. Employers want to get the position filled as soon as possible and usually have a high number of resumes to go through.
Also, having a bunch of typos and errors on your resume looks very unprofessional. It also makes the employer think that you don't really care about the job or pay attention to detail.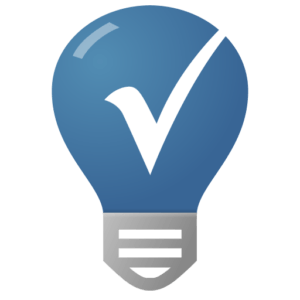 TIP: To avoid typos and mistakes use Grammarly. It is editing software that detects grammar, spelling, punctuation and style mistakes.
Best resume tips
Include key

word

s
Strong keywords highlight your skills, abilities, and credentials for the job. In this context, we are talking about job-related keywords such as healthcare or retail.
It is also perfectly okay to change slightly your objective title. For example, if you were previously a content proofreader and are looking for a content editing job, go ahead and change "proofreader" to "editor". Employers often Google those specific words for those who have direct experience.
Here is a comprehensive list of action verbs to help get deeper knowledge.
Re-read job ad and compare with your resume
Again, you want your keywords to match the job that you're applying for. Hence, it's always a good idea to make your keywords parallel with the job description provided in the advertisement. Never copy off the advertisement exactly as that's plagiarism and can make you look fraudulent.
For example, let's say that you're applying for a job in customer service. When highlighting any similar experiences that you have, you can repeat the phrase as often as possible.
Check the compliance of your resume to the requirements of ATS
ATS (applicant tracking system) is a software that is used by employers to collect, sort, and scan applicants who match the job experience.
Some of the most common reasons that resumes don't pass ATS is an incompatible file type, barely visible contact information, scrambled templates, and unreadable graphics. Hence, keywords are the key to optimizing your resume. Simple bullet points are also favored over creative graphics.
What should be the length of a resume?
In most cases, one to two pages is optimum. There are some rare situations in which a three-page may be relevant. If you are still a student or are a recent college graduate, you're not yet expected to have more than a stub. However, you are expected to gain two pages once you've worked a few jobs or done a lot of volunteer work. A three-page may be relevant if you're a very experienced executive.
Conclusion
Making a resume is the most important part of job seeking. Therefore you need to have strong knowledge about how to set up a resume. Resume set up is a very simple task if you successfully figured out this issue at least once. Hope that the question about how to make a resume for a job is completely closed and now you can prepare a resume that will meet all resume requirements.