Many businesses, recruiting and resume consultants attest to the fact that job seeker often omits the most important skills to include on skills section of resume. The resume then reflects only actual job qualifications that outline job experience and job duration.
In order to know which skills should be included when you write a resume, there are three issues to resolve:
Which

skill

s are employers currently looking for?
Which list of

skill

s to put on resume?
Which of these job

skill

s for resume will lead to an interview most often?
Are these

skill

s a good fit for the hiring company and job?
Which

Skill

s are Employers Currently Looking For?
In order to know the best skills for resume, take the time to study each company's basic hiring practices. These can be found at the company's online website or through business directories. Don't forget to compare these sought after skills from among several industries and company profiles.
Depending on the nature of the job, these skills may include excellent communication for management, sales and marketing positions. These important skills emphasize the duties of these jobs.
For many management positions, leadership skills should be included on a resume. These should be elucidated by outlining and tracking past leadership successes.
In terms of actual acquired management skills, problem-solving and multi-tasking duties should be detailed to highlight leadership and management qualifications and experience.
Time management skills can apply to almost any position over a broad range of companies. Timeliness is considered a cost-effective iteration of the best and most productive use of time.
We have 2 types of skills for resume: soft skills and hard skills.

What are Soft Skills for Resume?
Soft skills are the personal attributes, personality features, social habits, and communication abilities needed for success on in career. It is additional skills for resume, they show how an employee interacts in relationships with others.

What are Hard Skills for Resume?
Hard Skills (technical skills) are required to do the job, they can be defined as the specific knowledge that is learned through education or training.
Here you can see the list of good skills to add to resume:
Hard

Skill

s List
Soft

Skill

s List
SEO/SEM marketing
Self-motivation
Mathematics
Note-taking
Planning / Event Planning
Punctuality
Mobile development
Active listening
Bilingual or multilingual
Risk-taking
Automotive Repair
Decision-making
Heavy Machinery Operation
Patience
Carpentry
Delegating tasks
Electrical Engineering
Ambition
Database management
Time management
Network security
Multitasking
HTML/CSS
Creativity
Business Intelligence
Communication
UX / UI Design
Attention to details
Perl / Python / Ruby
Leadership
Foreign Languages
Empathy
Which of These

Skill

s will Lead to an Interview Most Often?
It doesn't take clairvoyance to figure out which of the skills on a resume will lead to an interview most often. These skills are most cohesively bound to those mandated by the job description.
For example, the skill set required for those in software development necessitates a high level of computer knowledge. This can be accentuated by aligning other IT skills such as software systems management, team leadership, team building, designing and team communication that cause the hiring company to want to learn more about those skills that can be answered in an interview.
Thus, formulating a specific skill set to present on a resume in a more attractive manner is important to inviting more extensive questions from a recruiter during an interview.
Are These

Skill

s a Good Fit for the Hiring Company and Job?
Obviously, the more a job seeker knows about the company and job before presenting a resume may be the "make or break" point of whether or not the resume will be reviewed and an interview arranged.
There are a lot of different ways to create a correct list of skills for resume to the hiring company and job. For example, take the time to study the types of jobs the company has sought for hiring in the past. This will give an idea of the company's basic business operation and provide a clue to future job openings.
In a manufacturing company, great time management, coupled with customer service, product development and cost estimation may be skill sets required on a resume that also shows a proven track record of success as a plant or facility manager.
In marketing and sales, skills sets may include the ability to collaborate with other in-house departments such as marketing analysis, technical services, quality control, product design and sales lead development coupled with attention to detail and goal setting to meet weekly sales quotas.
Study each skill carefully and organize them according to relativity to the company and job. Ideally, companies today want to be able to pinpoint skills on a resume that warrant further review in an interview. These skills that capture attention by those who are experts in all phases of hiring.
Today employers hire based on a balanced mix of hard and soft skill sets. For instance, machinery operations, a second language and current software applications literacy are considered hard skills.
Resume soft skills like time management, communication, leadership and problem solving should be balanced with relevant hard skills. This creates a well-rounded resume that makes an interview probable.
Example of skills for Project Manager resume:

Skill

s to Exclude on a Resume
The rule of thumb for all resumes is to state skills, experience and education so that a resume reviewer can access them conveniently and quickly.
There are several skills to exclude from a resume for value and uniformity. Exclude job objectives. Presenting a resume is proof of a job objective.
Exclude outdated or obsolete skills such as word processing, irrelevant languages learned in high school or college, basic use of email, obsolete technologies such as computer languages no longer in use or outdated computer equipment.
Unless the job qualifications require social skills for jobs in social service organizations, exclude references to civic, charity or religious associations.
Don't make the mistake of "fudging" or exaggerating skills on a resume. In today's data-focused world, any falsehoods or exaggerations will be quickly detected. Ironically, these are usually found no further than the resume itself, which discloses glaring contradictions of job experience, locations and dates of employment.
For example, exaggerating management skills when the actual skill was not a regular part of the prior daily job duties is quickly detected by reading other contradictory parts of the resume.
Another necessary exclusion in a resume is exaggerating skills to increase salary requirements. No matter how outstanding a skill set may be, the salary offered will remain according to the company's specifications. As an example, dental assistant skills exaggerated on a resume will not elicit a salary equal to that of a dentist.
However, those in the nursing profession should include medical skills and experience if they mimic those of a physician. Many nursing professionals today perform medical procedures formerly the domain of physicians. These skills are extremely important on a resume.
Decision making as a skill may occur in large corporations if or when a chief decision maker is absent for any reason. Decision making when substituting for the chief executive officer should be outlined in detail on a resume.
Be certain to specify the types and gravity of decisions made and keep a track record of the frequency and nature of the decisions. Omit decisions of lesser significance that may have been delegated in the past by the chief executive.
What

Skill

s to List on Resume
When choosing what kind of skills to put on a resume, the guidelines to follow are:


Design a skill set that is customized for a specific job. This may mean creating more than one resume if the skill sets are broad enough to serve more than one type of job.


Know your skills well enough to build them into a valued set that attracts hiring companies and encourages interviews. The basic development of skills should not be ambiguous and should provide a semblance of flexibility.
In essence, good resume skills should create an accurate representation of your value as a future employee. Therefore, they should be a balanced combination of hard and soft skills that clearly complement each other.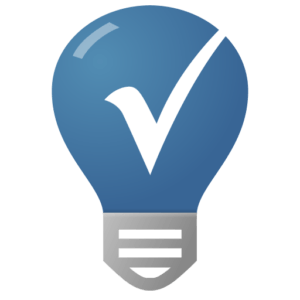 TIP:
It may be a good idea for job seekers to maintain an active file on newly acquired

skill

s for future reference even if the job seeker is not actively seeking a job. This is known as "

skill

building." By tracking newly acquired

skill

s and adding them to a resume, it makes it easier to link

skill

s to future job offerings.
Another asset to tracking job skills to add to a resume is the ability for the job seeker to quickly view where remedial or extracurricular courses may be necessary for the growth and advancement of existing skills. This is usually a result of technological changes. Stay current with these changes in existing skills.
If you need more utility resume information, don't forget to read the articles about good summary for resume and list of resume action words.
Conclusion
A resume's main value is its content. Resume content is the message relayed to a future employer or recruiter. There are a lot of great skills to put on resume – you have to choose the most relevant.
When skills are accurately presented in a resume, it is a job seeker's skills that show the greatest value to a future employer.
A resume is basically a messenger that carries well-crafted skills and skill experience to the attention of recruiters and employers.
Skills become a resume priority with skill experience as the supporting base. As such, acquiring top-notch skills, tracking them for skill building and advancing them with further studies ensures a resume reviewer will react positively and be encouraged to set up an interview. Take the time to design a solid representation of hard and soft skills to create, refresh or update a current resume.